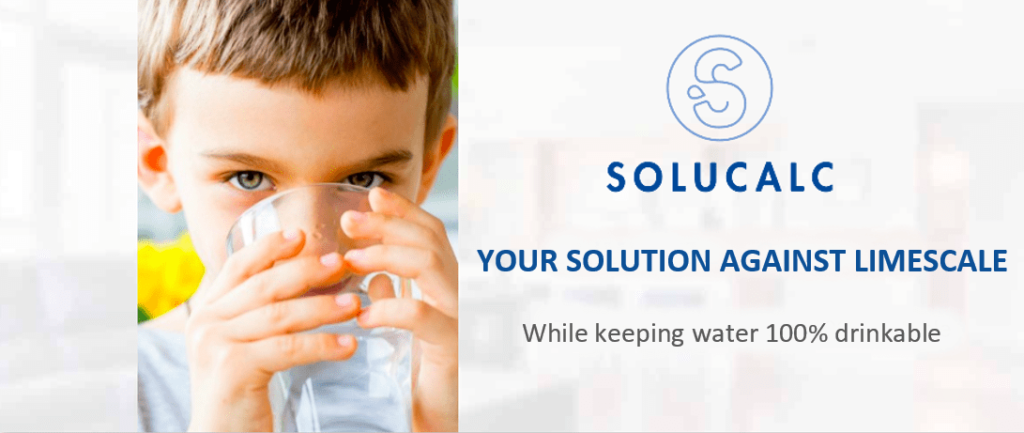 Water softener for individual flats: what solutions?
Do you live in a fairly small space and want to improve the quality of your water with a water softener for individual flats? Don't worry, there are solutions! Since you don't necessarily have the space to put in a whole water softener system that requires bags of salt (because it's very bulky), you need to find another solution.
So you can opt for SoluCalc, the compact water softener that will go unnoticed. This will save you time during your cleaning and protect your household appliances. This will increase the service life of your appliances and pipes.
How to soften water?
In short, to soften water, all you need to do is to have a water softener installed. Indeed, SoluCalc has designed a water softener suitable for individual flats. What's more, this one is small and compact, but just as effective as another using salt, for example.
Would you like to equip your individual flat with a water softener? Then simulate the model you need according to your budget!
Where to place the water softener for individual flats?
First of all, our softener can be placed directly at the water inlet of any individual flat. It is therefore a useful solution for everyone. What's more, when you order your equipment, an approved installer can take care of the installation. So you won't have to worry about anything. If, on the other hand, you are a handyman, you can take care of the installation yourself. You will find all the important points you need to know during this process in the instructions for use and the technical data sheet on our website.
What is the purpose of a water softener?
A water softener not only removes limescale from your pipes, but also prevents rapid corrosion. As a result, the lifespan of your household appliances will be much longer. Finally, this does not change the composition or taste of your water in any way. In fact, you will always find all the minerals you need for the proper functioning of your body and for your well-being (magnesium, calcium, sodium, potassium, etc.). Finally, you will no longer have to constantly clean the tap in your kitchen or bathroom because of limescale. A considerable time saving!
Is it possible to clean pipes that are already clogged by use?
If the individual flat you live in did not have a water softener before, your pipes are probably dirty. Therefore, simply installing the softener will not really clean the pipes thoroughly. We therefore recommend that you set the water softener specifically for this purpose in order to clean the pipes and get back on track. For 3 to 4 weeks, set the SoluCalc to +1 bar pressure (compared to the usual 0.2 bar). This will allow a higher than normal amount of CO2 to circulate and thus dissolve the clogged limescale over time. Once the 3-4 weeks have passed, remember to return the CO2 pressure to 0.2 bar. Beyond that, it could damage your pipes. If you have any questions about pipe cleaning, please do not hesitate to contact us and we will answer your questions.
Please also note that this is a targeted solution for clogged pipes over the long term. If this is not the case, simply set your softener to the recommended pressure.
Water softener for individual flats: the economical and ecological solution
SoluCalc aims to reduce water hardness by simply injecting CO2 into the pipes. This limestone (calcium carbonate) is dissolved in contact with the CO2 and is then transformed into calcium bicarbonate. In other words, this molecule does not stick to your pipes and allows you to have softened water quickly and without using any chemicals.
This solution is therefore not only ecological because it does not use salt, but also economical! In fact, our system, once installed, does not require any particular maintenance. There are no maintenance costs and no costs for the purchase of salt.
Finally, you will no longer have to worry about the risk of corrosion to your piping system. Indeed, the quantity of CO2 injected into the pipes is controlled and only reduces the PH by 0.5. This slight reduction will not affect your pipes in any way and will ensure years of lime-free service.